Looking straight on to the front of the car, there is a screw in the very bottom corner of the honeycomb grill.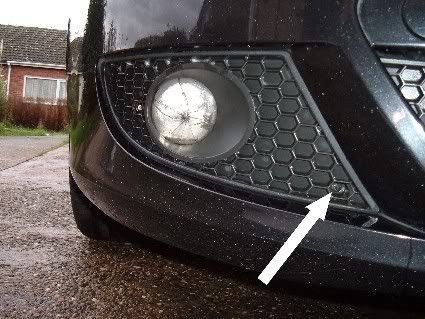 Remove that screw.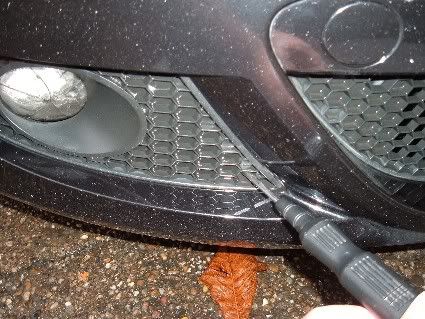 The cover then twists off from that corner, I used a plastic lever tool to remove it, but a flat screwdriver would work (just put some tape around the end to protect the paint).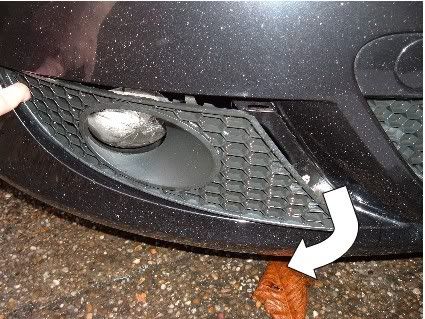 Then remove the three screws shown with the white arrows below.
The blue arrow shows the adjuster screw.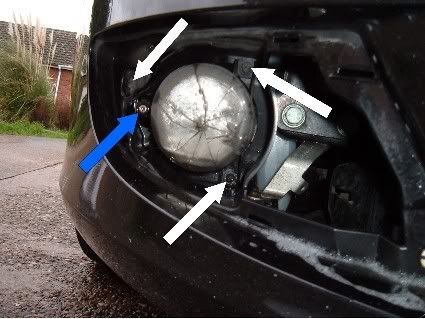 The lamp then simply lifts out.
I am replacing the damaged lamp, but follow the same process to replace just the bulb.
Un-plug the cable, a small screwdriver may be required.
Release the wire strap holding the back of the lamp assembly on. The bulb (H3) is held in place with another wire spring.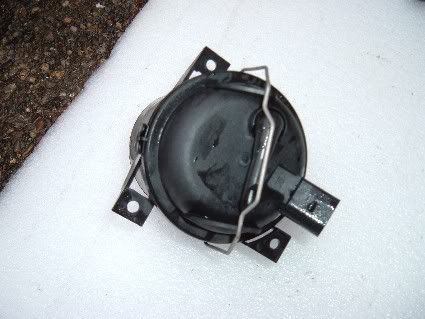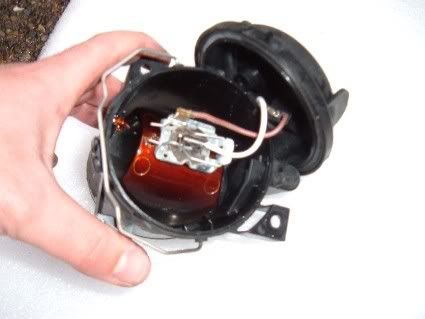 Assembly is then just the reverse process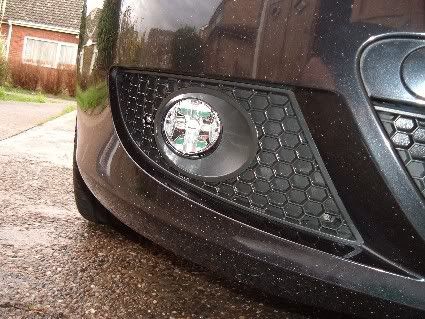 It's also worth noting that when the drivers side lamp is out, it gives some limited access to the washer bottle and horn.